The Short Story.

Starts Here Inspired By the Colorman (Thanks Cybie!).
Click on a Month below to jump Straight there.
The Story is True only the Names have been Changed 2 Protect the Innocent.
Players
June_98 - July_98 - August_98 - September_98 - October_98 - November_98 - December_98
January 99 - Febuary 99 - March 99 - April 99 - May 99
June 99 - July 99 - August 99 - September 99 - October 99 - November 99 - December 99
END OF MILLENIUM.
13/5/98 - Spent to morning at Centerlink in the valley trying to get the Job Search, what a farking drama. Any way went home and did my washing the pile had started towering over my room again. Decided to convert to coinage that I had under my bed, and ended up with AUS$200 + various other foreign coins from my overseas trip last year. But thats another story, Bloodbarth is back in hospital with the usual wheelchair related problems (pressure sores need I say more). So its back to Job Hunting again, the freelance work that i have been getting from Channel 9 is drying up again, it's that time of year again, right before tax time, went to see The Colorman at Park Road Milton, nice to inspect the setup and the web surfing/game lounge zone seems to be very busy, u see i haven't seen the Colorman for a while so we have been catching up again, I burnt off a CD full of MP3's from my personal collection (How do you get 12hrs of Music on 1 CD easy MP3 dummy) Cyberpunks forever, its only now that the ideas we had years ago have come to light, I still have a little more work to do first before running my own business. Plus its open from 12 Noon to 4am in the morning.... And i thought i had the weird hours for a job but thats the hours that his patrons are keeping. Anyway had dinner at La Dolch, then drove home, wanted to see a movie on Foxtel but the stupid SHOWTIME movie channel was on the fritz and showing shit house replacement movies so i ended up optimizing Bloodbarth's PC and watched BBC World for several hours untill lulled into a sleep induced TV stupor....Zzzzzzzzz.....
.
14/5/98 - Woke up to find my computer still running another 1/2 day trying to get onto jobstart for the moment, I would preferr to work there must be something that i can do on this God Dammed PC that can earn me some money? Went to see Bloodbarth in the PA Hospital he will be in there for several months the Nurses have said untill the sores are clean enough to OP on. At lease his spirits have improved, I brought him some lunch & gave him th street fighter tape he requested. Told him about the plans to start organising the house to be built + that Romero wishes him the best as well. Drove out to see SnackQueen @ Fig Tree Pocket, we had a good talk about things (Need I say more), her baby "PillyFell" is really growing up now and Supermum is really busy with Uni & baby. Drove home and completed some more work on the Site, watched the Box again and had an early night!
.
15/5/98 - Walked the streets of Brisbane looking for a new job, put my name down at most of the large retailers but I don't know if thats what I really want to Do? Went to see Colorman again at the SurfCentre, we talked about all things Internet. Hung around for several hours. I am concidering about taking the day shift, so that I can Surf for Free! (12hrs @ $5 = $60)+(SubCon Web Tutor). Had dinner at Park Road than drove out to see SnackQueen again, ther waws a Party on tonight but we couldn't find a Babysitter, her dad had drank too much to be usefull. (This has been happening lately the only help she gets is my help?) The rest of her family should be more supportive, I'd move out but she is too easy going. So the party was off, any way I was very tired and decided to go home anyway, ended watching the Arena Horror Line Up till 12am.
.
16/5/98 - Washing day! another pile of clothes that touches the roof, ended up bing 3 loads. Decided to visit Bloodbarth again in hospital took some cigarettes up for him, took him outside for a while to get some fresh air, + he can get a couple of darts in while I there. The nurses on night duty sound like a bunch of bitches, with the goose steping mentality of hitler youth, they were changing this catheter in his urinary tract forgot that the balloon inside has to be fully deflated or it damages his tract on the way out, of course this happened and he now is on anitbiotics to stop the internal bleeding %$#@! This is the P.A spinal unit you would think they would know better, dealing with people in his position every day? Stay and kept him company for several hours, then went home for a rest till 6pm then out to see SnackQueen again. Grandma is up from Sydney to see the family, and my sister ChicChick was over as well as her boyfriend Sparky, they were going to the Gold Coast to see Mum but changed the plans a the last minute deciding to go out but again I wanted SnackQueen to come out but still no babysitter?!?! UG! so I went home again because the Boys (Bitchen & Spewy) started watching football, and if theres any thing that make me nod off faster than Sleeping Gas is WATCHING SPORTS ON TV!!!!! Spudnut is comming over after work to play some Multiplayer games against me at home, before he arrived I optimised the Pentuim Pro and did some house keeping to the networked PC's. Stupnut arrived around 10:30pm we got into Starcraft and didnt stop playing till 3am, when I need to sleep.
.
17/5/98 - Slept untill 12pm, then decided to get some eats, headed off to the SurfCenter to see Colorman again, we were working on some problems that we experienced while Hacking the Crud of the Code Walls, any way its all fixed now and the Net is stable again. Colorman could not beleive the amount of sites that I can hit in a single day, I told hime that I have optimised my search skills and Love checking new sites out, he said I should get a job surfing for Yahoo and that sound like a good idea to ME too! The amount of things I look into in a day Colorman would look at in a Month? I guess its the fact that I use a modem to access and he has a Cissco Link, so I Surf harder. Hung around untill 8pm, then wen home. Jumped on the Net to collect Bloodbarths email and check for New Anime Videos picked up some very interesting tools off some online friends MOD, and downloaded my instruction to space navigation from JPL NASA, its evern got a certificate in the back for when you finish it. Then hit the sack.
.
18/5/98 - Woke up early to tape the WCW Slamboree for Bloodbarth and got a call from Channel 9 to work for 1week straight from the 23/5/98, so I will be cashed up again, Yippeeee! (Well at least until I've payed my bills), and then off the drop off the tape to Bloodbarth in the PA SpinalUnit. Grabbing lunch at one of the places there. Bloodbarth requested I get him a Playstation for his birthday (Not a problem), did some more hunting for work buying the paper & appying for a couple more jobs in IT, after that I headed to see the Colorman for while at SurfCentral stayed there till 8pm until the fact that my hunger pains were driving me to insanity. Got home and watched so Channel V for a while not much else on CABLE tonight! ended up being an early one.
.
19/5/98 - Woke up early to get the Playstation from the City ended up paying $185AUS which isn't too bad, f**k the thing is only a glorified CDplayer that plays games (Now if the thing could play DVD then I would buy one.) anyway got Final Fantsy + Resident Evil 2 & 1 Namco Arcade Style Joystick for the Lad, then went to the PA to Plug all in. Creeping Jesus was visiting Bloodbarth at the PA today when I arrived. He helped me set things up. I had to move quickly so that I could see BigLizzard he need help checking out an old Amiga 2000 that he had but it was as dead as a door nail. So all I could do is tell him to get something more up to date? I don't even have the Operating System (WB1.3) anymore. Got home around 10pm to watch a bizzare movie on Showtime called Amanda and the Alien, I't was great some chick falls in love with a body snatching alien from another galaxy, mean while it eats all the people around her and refuses to eat her because its fallen in love with her. I wish an alien would fall in love with me and take me off this Stinkhouse planet @ once. But lets keep this serious if I can.
.
20/5/98 - Up at 9am so that I could get out to pick up Romero to visit Bloodbarth today before he started working a 3pm, all went as planned and Bloodbarth has requested that I get him some kind of Doom style game for the Playstation so I think I will do some looking around for whats available, mabey surf the Net to see whats out there. Dropped Romero at his girlfriends parents place so that he could get ready for work, the car he brought for her has been playing up lately, you get that with second hand cars. Ended up comming home for a while then got onto passing Bloodbarth's house plans to the father of a close personal friend of his MasterBuilder to get some ting done about the fact that the house should have been started months ago. Filled up the Car $30AUS man I need a smaller engine, this V6 is sucking it up.
.
21/5/98 - Do some shopping for Playstation games mabey a Indooroopilly Shoppingtown? But tonight I have to head up to see Creeping Jesus and I want to head up to mount nebo early I don't like driving on dirt roads at night (especially when their one laners), the stay @ Mt Nebo has healed me and I am ready to get into it & start getting motivated about work. Creaping Jesus & I went for a midnight forrest walk I found the biggest mushrooms Ive seen in a long while about 20cm diameter and 4 in number, watched a spectacular metor shower tonight Woof! Woof! took the spoils back to the TREEHOUSE cutting across a hilltop to get there though and the bush in the dark is farkin' dangerous but quicker than backtracking, had a feed then hit the sack on the couch.
.
22/5/98 - Take PSX games to Bloodbarth today. Call my father! He is fine I was after the ZIPDRIVE but he stills needs it Im thinking about getting a internal version anyway. Into bed early for work tommorow.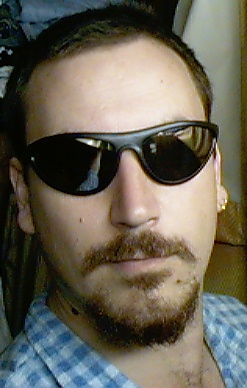 .
23/5/98 - Working for Channel 9 at Doomben Races for Sky Channel & Wide World of Sports covering the race of "?" some stupid animal which broke the track record by 2 seconds! (Ok I take back the stupid animal it made more in one day than I make in 5yrs).
.
24/5/98 - Working for Channel 9 on the Mt Tamborine Repeater for the Midday Show out of Seaworld this week!Woke @ 0730hrs drove to work, worked @ Mt Tamborine till 1400hrs, problems with the links (SUPRISESUPRISE), problems with the van i was driving today the indicators were not working & every time you replaced the fuse it would blow, ended up being pulled over by COPS & asked several questions about my hand signaling. Wankers! dinner from Forages @ Taringa circle then headed home where I watched Channel V till bed time.
.
25/5/98 - Woke @ 0630hrs drove to work, worked @ Mt Tamborine till 1400hrs, drove home called Spudnut on his mobile,and he turned up with pizza and we played Starcraft & QuakeII showing him the skins I made for FUBAR till 0030hrs, then he headed off and I hit the sack.
.
26/5/98 - Woke @ 0630hrs drove to work, worked @ Mt Tamborine till 1400hrs, drove home grabbing dinner on the way + 2 vids to watch, Tromio & Juliet & American Wearwolf in Paris, surfed the Net from 2300 till 0000hrs, then into bed TX files Dloaded on BLOODBEAST into MYPC and tried to get INBOX working on the MYHPC & MYPC till 0130hrs.
.
27/5/98 - Woke @ 0630hrs drove to work, worked @ Mt Tamborine till 1400hrs, drove home, went out for dinner then visited brother Bloodbarth in the P.A he is well and the doctor has seen him and the OP is schedualed for Monday, so it looks like he will be out sooner that originally thought. Hung around for an hour or so the headed back home to do the routine optimizing of all systems in the house (BLOODBEAST, BLOOD1 & MYPC) via carbon copy 32 & IPX, works like a charm I would like to test the control factor on the NET mabey the Colorman would be interested? Chewing into the TCP/IP book Im reading, was very interested in reading a Doc I picked up about todays UNIX scanning tools, intrusion, backdoors, system monitoring using dual&tripple function disguised system command programs & firewall crackers. The mind boggles? But most ot the time Secutity is about attacking your own system to flush out the weaknesses. Do some Surfing tonight for a couple of hrs, mabey post some msgs to friends online. See if Colorman is home@work.com, he! he!
.
28/5/98 - Woke @ 0630hrs drove to work, worked @ Mt Tamborine till 1400hrs, drove home, too tired to do anything straight to bed. .
29/5/98 - Woke @ 0630hrs drove to work, worked @ Mt Tamborine till 1600hrs, Beaudesert Races & Mt Tamborine Repeating Links looked after today. I hope that the links work Ok today, beacuse I dont need stupid 25yr old microwave links playing up all day & end up driving from the east to west side of Mt tamborine fixing problems. Dont as me but I think that I may have found GOD again, but not in the normal GOD sense more like he is the SuperForce that binds us all. @ least I'm thinking about him/her again. Had Tomato Brothers Wood Over Pizza for dinner and caught up with world news from BBC WORLD & CNN. Having a quite one.
.
30/5/98 - Woke up late and headed over to see SnackQueen today, she is fine but her father is sick again (he has HEP(C) & goes out on the piss then he's sick for a week!**BASTARD**), so she has to look after him & her baby + study for UNI, I think she's taking on too much personally, we had some lunch. RefferReta came over as well looking to get on. I watched 7yrs in TIBET on VIDEO & then headed out to get some dinner. Dropped in to Colorman's SurfCenter to see how he was and catch up. The business is going fine & looks like I will get some hours in the morning if he want's the shop open before 12pm.
.
31/5/98 - Spent time doing my washing today & other chores that I've been avoiding, Bloodbarth's parents are going away for a week, so its party time man lets get the BEERS out and MAKE SOME NOISE!!!!!!!!!!, then I headed over to see Bloodbarth (taking over a new DS9 6.4) he's in for the operation tommorow so he wants to grab a couple more PSX game like NFS3 & Dungeon Trap? Oh! yeah Deathdealer came up with me also to see the lad, after that I called up Spudnut for another round of Kill or Be Killed in TA, got to bead around 3am after dumping this to the WEB.
.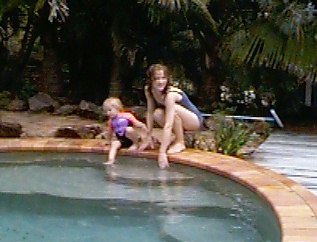 ]NeXt_MoNtH[