My Current Job.
I currently work in Queensland, Australia. For Channel 9 in as a Freelance Electronic Technician, my work involves a lot of travel all over South East Queensland, sometimes even across Australia, being a freelance from time to time I also work for the other television stations, live theatre, movies, local production companies and any where else they can afford to pay me my hourly rate. I setup microwave links for sending video & audio via tight link microwave TX/RX systems over distances of up to 50-100km. I have also worked in several other industries, from hospitality, management, maintainance to retail sales. Freelance work is one step away from self employed. I hope to own and run my own Brisbane Multi-Gamming Dialup Network one day for my local area. Basically as soon as we have moved into the new house.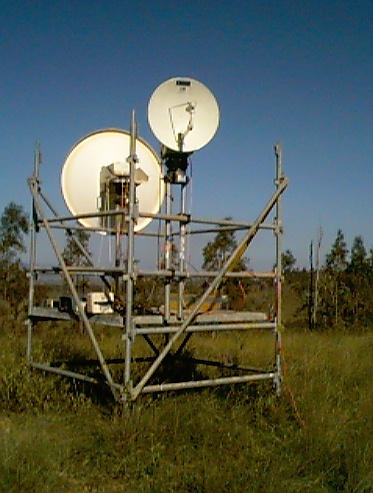 (the microwave links I use with QTQ9)
(A Golf Buggy TX/MICROWAVE Rig for PGA TOURS)
.
Back to the LAB